Becada. Cod: 0055 (PRECIO CERRADO)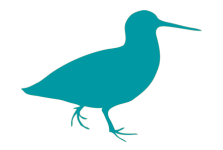 Description:
Cuartel: Ventanilla. Duración del Permiso: 1 día. 
Se permite una cuadrilla de entre 3 y 5 cazadores, así como el empleo de como máximo dos perros por cazador. La cuadrilla mínima para poder cazar será de 3 cazadores.
 
El PRECIO DE SALIDA será considerado como BASE IMPONIBLE, al precio de adjudicación se le incrementará el 21%IVA.
El cupo máximo de piezas a cobrar se fija en 3 ejemplares por cazador, debiendo darse por finalizada la cacería cuando se alcance dicho cupo.
Todos los cazadores que asistan a la cacería deberán llevar puesta exteriormente una prenda de vestir tipo chaleco, de color amarillo, verde o naranja, de tonalidad llamativa y reflectante, al objeto de que puedan ser visualizados a gran distancia.
Durante la celebración de estas cacerías se autorizará a disparar sobre zorro, corneja y urraca, no fijándose cupo para estas especies.
Hunting date:
Thursday, 12 December, 2019
To avoid problems with the bids, it is advisable not to wait until the last seconds of the auction so you will not have unexpected behavior between your web browser and the data server.
Read more
Closed auction