Montes Tipo A1. Cód: 0162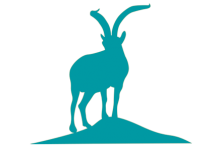 Description:
Cuartel: Batuecas.
Machos de más  230  puntos fiscales.
Fecha de Caza: A determinar con la Dirección Técnica - No se puede cazar en fin de semana ni festivo.
Duración del permiso: 3 días.

El PRECIO DE Adjudicación será considerado como BASE IMPONIBLE, al precio de adjudicación se le incrementará el 21%IVA.

Se incluye en el precio de salida el PAQUETE BÁSICO de servicios al cazador, establecidos por RESOLUCIÓN de 05 de diciembre de 2017, de la Dirección General del Medio Natural, por la que se establece el importe correspondiente a los gastos necesarios para el control del aprovechamiento en la Red de Reservas Regionales.

La cuota complementaria no está incluida y será liquidada en el momento de la caza, en función de la puntuación de la pieza cobrada de acuerdo a la ORDEN FYM/436/2014, de 19 de mayo, por la que se regula el ordenado aprovechamiento cinegético y el ejercicio de la caza en las Reservas Regionales de Caza de Castilla y León.

El precio de la cuota complementaria llevará un incremento del 21% de IVA.
To avoid problems with the bids, it is advisable not to wait until the last seconds of the auction so you will not have unexpected behavior between your web browser and the data server.
Read more
Closed auction