Castile and León Reserves network in the largest European hunting exhibition
The Regional Hunting Reserves Network in Castilla y León has set a promotional stand in the Jagd & Hund 2018 fair, the largest hunting fair in Europe, with more than 800 exhibitors and around 80,000 visitors. It was held from January 29 to February 3 in Dortmund.

Thousands of visitors have visited our stand, getting information of hunting management model in Casile and León, the variaty of our Reserves and the online auction system.

With this promotion, the project strengthens its internationalization and knowledge of hunting in Castilla y León abroad.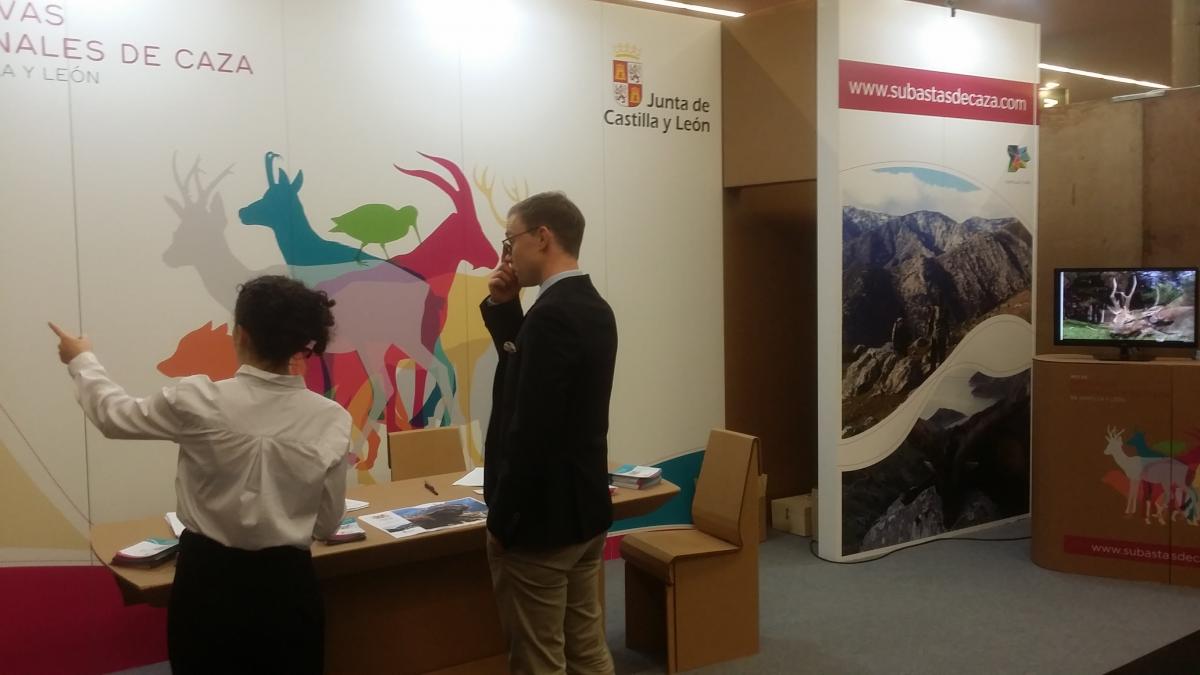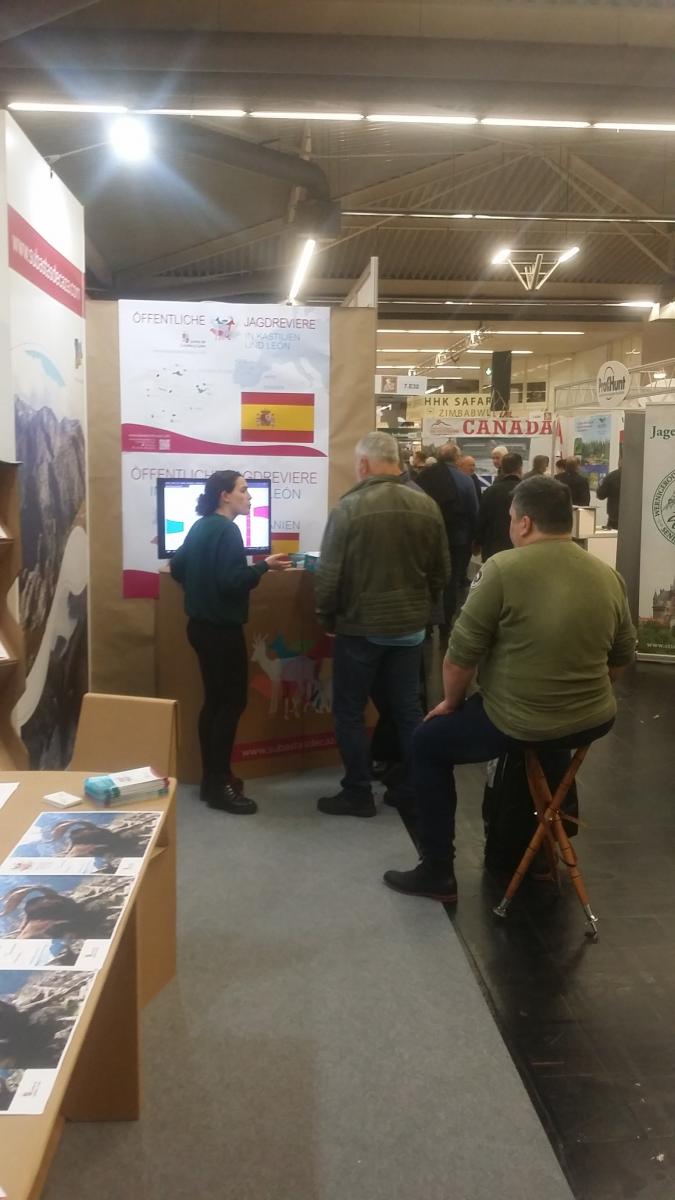 English