Ciervo No Medallable. Cód: 464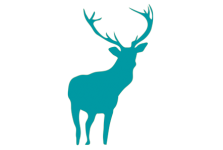 Description:
Cuartel: Horcadas
Duración del permiso: 2 días.
Dentro de este cupo se podrán abatir:
• Venado, que por su edad, presente claros síntomas de evolución negativa del trofeo (es decir
venado viejo que cada año el trofeo es de menor calidad).
• Venado que por la configuración de la cuerna se considere que es un ejemplar a eliminar.
• Venados con defectos permanentes en las cuernas.
En el supuesto de que un ciervo no cumpla las características señaladas o bien supere
la puntuación de 150 puntos fiscales, quedará en poder de la Dirección Técnica de la
Reserva, dándose el permiso por cancelado.
En el precio de salida está incluida la cuota de entrada para la obtención del permiso de caza, regulada según la Orden MAM/998/2006, de 9 de junio y su modificación por Orden MAM/904/2007, de 24 de mayo.
La cuota complementaria no está incluida y será liquidada en el momento de la caza, en función de la puntuación de la pieza cobrada de acuerdo a la Orden MAM/998/2006, de 9 de junio y su modificación por Orden MAM/904/2007, de 24 de mayo.
Durante el desarrollo del rececho se podrá disparar también sobre el lobo y jabalí (siempre que sea época hábil de los mismos), previa autorización de la Dirección Técnica conforme a la planificación comarcal en el caso del lobo, debiendo en caso de abatirlo abonar exclusivamente la cuota complementaria establecida para estos casos.
Cuota complementaria lobo: 1200 €
Cuota complementaria Jabalí: 50 €
Imágenes de piezas cazadas en las Reservas de Caza de León en: http://2012y2013piezascazadas.blogspot.com.es
To avoid problems with the bids, it is advisable not to wait until the last seconds of the auction so you will not have unexpected behavior between your web browser and the data server.
Read more
Closed auction