Caza menor . Cód: 3717 (PRECIO CERRADO)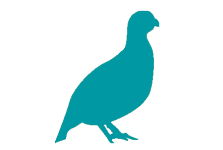 Description:
Cuartel: Horcadas. Duración del permiso: 1 día.
El PRECIO DE SALIDA será considerado como BASE IMPONIBLE, al precio de adjudicación se le incrementará el 21%IVA.
Condiciones de los permisos de perdiz:
-    El número máximo de cazadores que pueden asistir a una cacería es de 8, y 6 el mínimo, siendo el número máximo de perros que se pueden llevar de uno por cazador asistente a la cacería.
-     El número máximo de piezas a cazar es de 2 piezas por cazador, aunque el computo total se hará a nivel de cuadrilla, por lo que el número de piezas que se pueden abatir es el doble del número de cazadores que asistan a la cacería.
-     Una vez localizado un bando se deberá respetar un mínimo de 4 ejemplares del bando.
- El número máximo de cartuchos que se podrán llevar en las escopetas semiautomáticas es de 2. Uno en cámara y otro en la recamara.
- Las cacerías se darán por terminadas a las 17:00 horas.
-     Todos los participantes en la cacería (cazadores, batidores, acompañantes, etc.), deberán llevar puesto un chaleco reflectante.
-     Una vez abandonada la zona de de caza, la cacería, se dará por terminada.

Modalidad: en mano
Hunting date:
Thursday, 19 November, 2020
To avoid problems with the bids, it is advisable not to wait until the last seconds of the auction so you will not have unexpected behavior between your web browser and the data server.
Read more
Closed auction