Ciervo Tipo C1. Cód: 0696 (PRECIO CERRADO)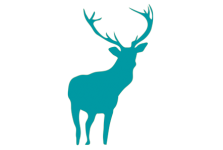 Description:
Cuartel: Monterrubio de la Demanda. Duración del permiso: 2 días.
ciervos con 8 o menos puntas y, en todo caso, con límite de 130 puntos
El PRECIO DE SALIDA será considerado como BASE IMPONIBLE, al precio de adjudicación se le incrementará el 21%IVA.
Se recuerda, que la puntuación fiscal obtenida de la medición en verde no tiene porque coincidir con las valoraciones realizadas por las diferentes Juntas de Homologación de Trofeos, de acuerdo a las fórmulas C.I.C (Consejo Internacional de la Caza).
La cuota complementaria está incluida.
To avoid problems with the bids, it is advisable not to wait until the last seconds of the auction so you will not have unexpected behavior between your web browser and the data server.
Read more
Closed auction