Becada. Cod: 1800 (PRECIO CERRADO)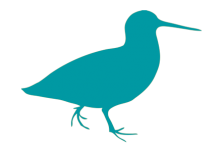 Description:
Cuartel: Vilviestre. Duración del permiso: 1 día
El permiso estará compuesto por 1 cazador, con un máximo de 2 perros con cascabel, zumbador o localizador GPS, acompañados por el Celador de la Reserva.
El cupo de piezas a abatir es de 3 becadas para permisos disfrutados por 1 cazador.
Al inicio de la cacería los cazadores deberán mostrarle al Celador posibles becadas procedentes de otros días de caza, si las hubiera. Si no se muestran, el Celador considerará todas las piezas de caza que encuentre al final de la cacería como piezas obtenidas en ese día, a la hora de computar el cupo total obtenido.
El horario máximo de duración de los permisos es de 9 horas a 15:00 horas.
Hunting date:
Tuesday, 7 November, 2023
To avoid problems with the bids, it is advisable not to wait until the last seconds of the auction so you will not have unexpected behavior between your web browser and the data server.
Read more
Closed auction